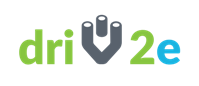 driv2e Sp. z o.o.
Jan III Sobieski Street 104 Apt. 44
00-764 Warsaw
Warsaw Office:
Warsaw University Library (BUW) (Delab piętro 3)
Dobra Street 56/66
00-312 Warsaw
Registered (KRS): 0000720823 in National Court Registry for city of Warsaw, XII Commercial Department of National Court Registry. Share capital: 5 000,00 PLN
EU VAT: PL5213815036

VPPlant Group / Virtual Power Plant Sp. z o.o.
Dubois Street 114/116 Apt. 2.30.
93-465 Łódź
Warsaw Office:
Warsaw University Library (BUW) (Delab piętro 3)
Dobra Street 56/66
00-312 Warsaw
www.facebook.com/VirtualPowerPlant
Registered (KRS): 0000 452175 in National Court Registry for city Łodz, XX Department of National Court Registry. Share capital: 23 000,00 PLN
EU VAT: PL9471981858